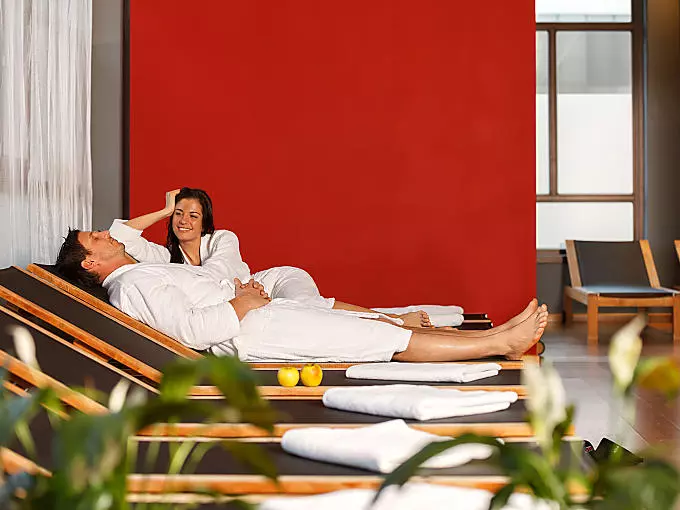 Rest areas the Sauna World
Fireside Lounge
The Fireside Lounge cannot fail to impress with its unique atmosphere. The crackling fire in the hearth, the cosy comfort loungers and the subdued lighting all combine to create a very special ambience. This encourages the body and mind to slow down and makes it easier to take a step back from everyday life.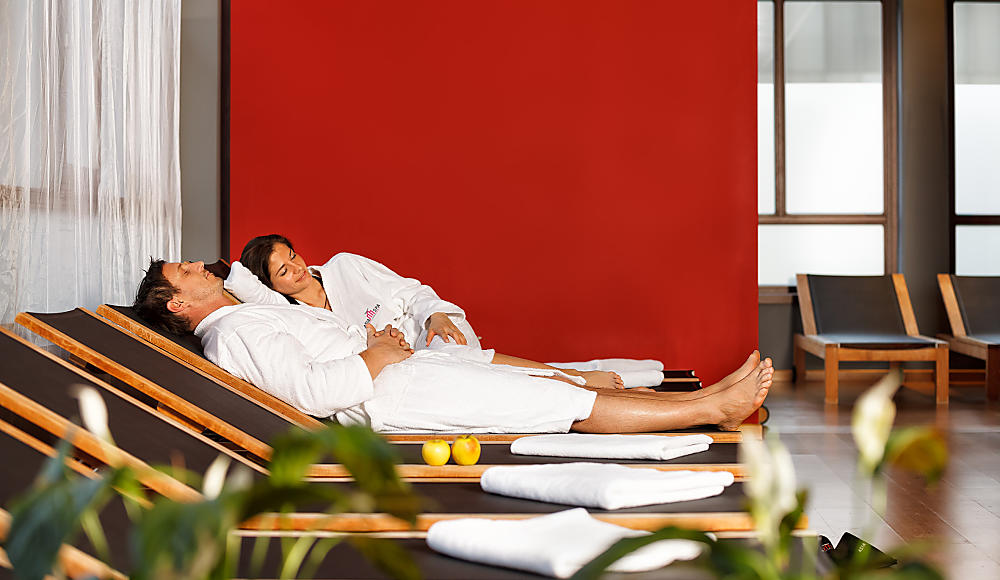 "Lotusblüten" gallery
The relaxation gallery, which surrounds the lotus-blossom pool, invites you stay and unwind. Here those seeking to relax and recover will find the perfect conditions to allow the beneficial effects of the sauna sessions to last as long as possible.