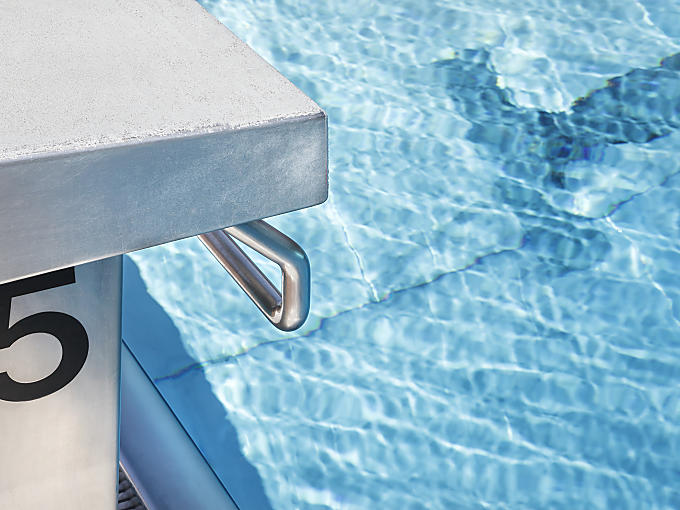 Water World
Endless bathing fun: our pool paradise in Leoben.
Wasserwelt, our indoor pool area in Leoben, is so diverse that it attracts families all year round.
In Wasserwelt, you will be offered a wide range of entertainment, such as a flow channel, our bubble loungers, a whirlpool and Xusu's bamboo steam bath.
Our slides will provide an exhilarating and fun experience. Guests, who are seeking a bit of an adventure, can choose between the Giant Slide (100m long) and the Speedy Slide (45m long with an incline of almost 24%).
Sports enthusiasts won't miss out either!
We can offer them 5 lanes in our 25m sports pool that is also qualified to be used for official competitions. Here you can swim your lengths without being disturbed and perfect your swimming styles.
And during the summer months, your are welcome to enjoy swimming in the 25m sports pool in Aubad; our outdoor pool area. Moreover, Aubad also offers a leisure pool, a volleyball court, a toddlers' pool, a spacious sunbathing lawn and an adventure playground.