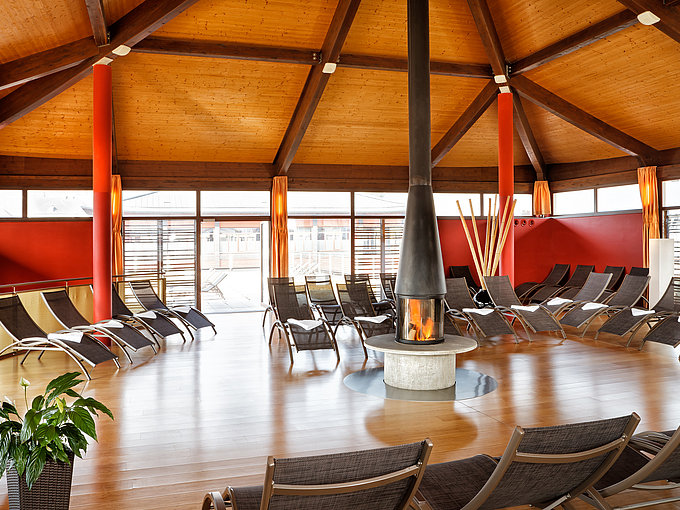 Kingdom of calm
SILENCE AND COMFORT: THE RELAXATION ZONES IN THE ASIA SPA.
Let the heat of the sauna work its magic in the relaxation gallery. Listen to the crackling fire in the fireside room. Soak up the sun and fresh air in the outdoor sauna courtyard or look out over the complex from the roof terrace. The relaxation zones in the Asia Spa in Leoben in Styria are as varied as the guests' wishes. Choose your favourite spot and enjoy some well-deserved relaxation in a pleasant and aesthetic atmosphere.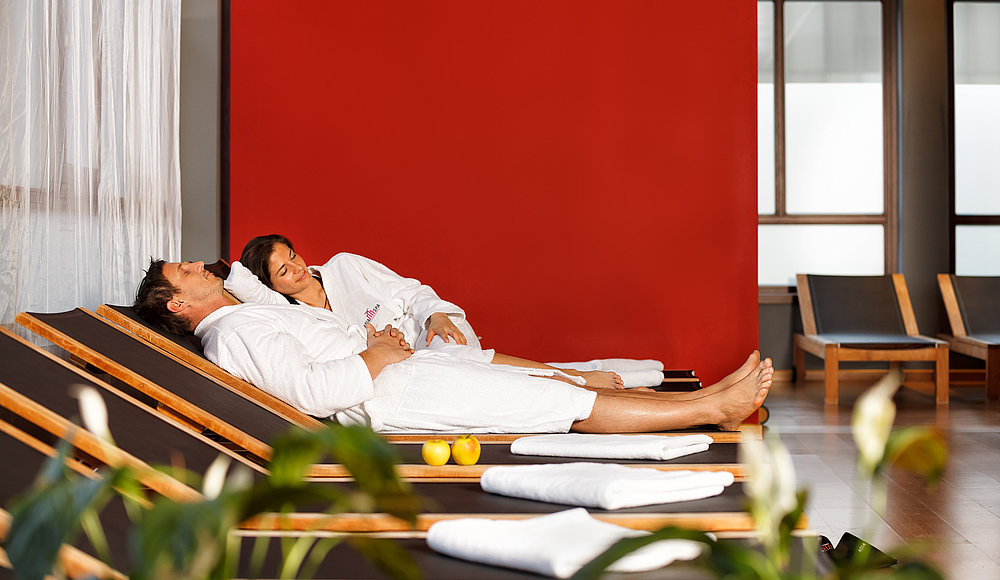 "Lotusblüten" gallery
The relaxation gallery, which surrounds the lotus-blossom pool, invites you stay and unwind. Here those seeking to relax and recover will find the perfect conditions to allow the beneficial effects of the sauna sessions to last as long as possible.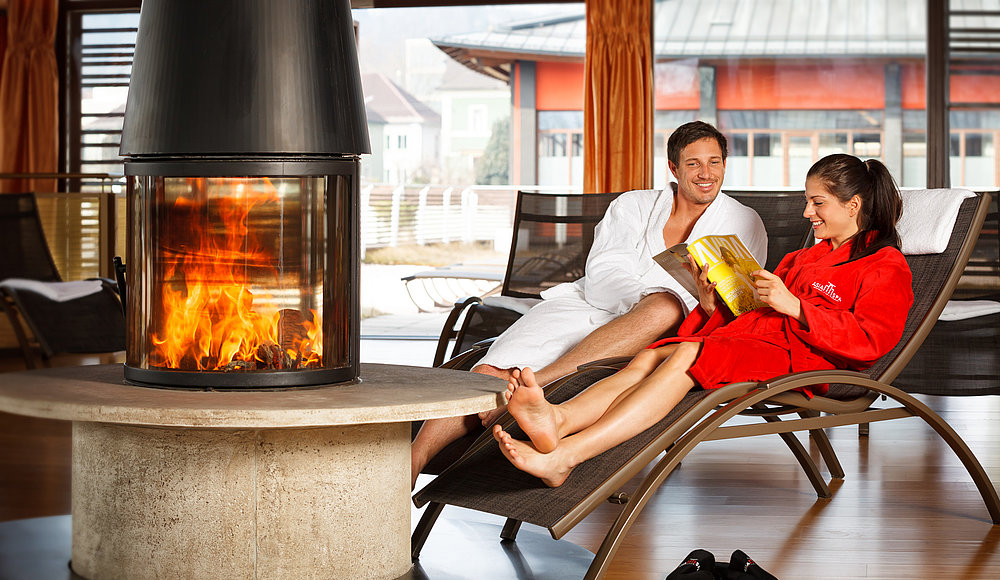 Fireside Lounge
The Fireside Lounge cannot fail to impress with its unique atmosphere. The crackling fire in the hearth, the cosy comfort loungers and the subdued lighting all combine to create a very special ambience. This encourages the body and mind to slow down and makes it easier to take a step back from everyday life.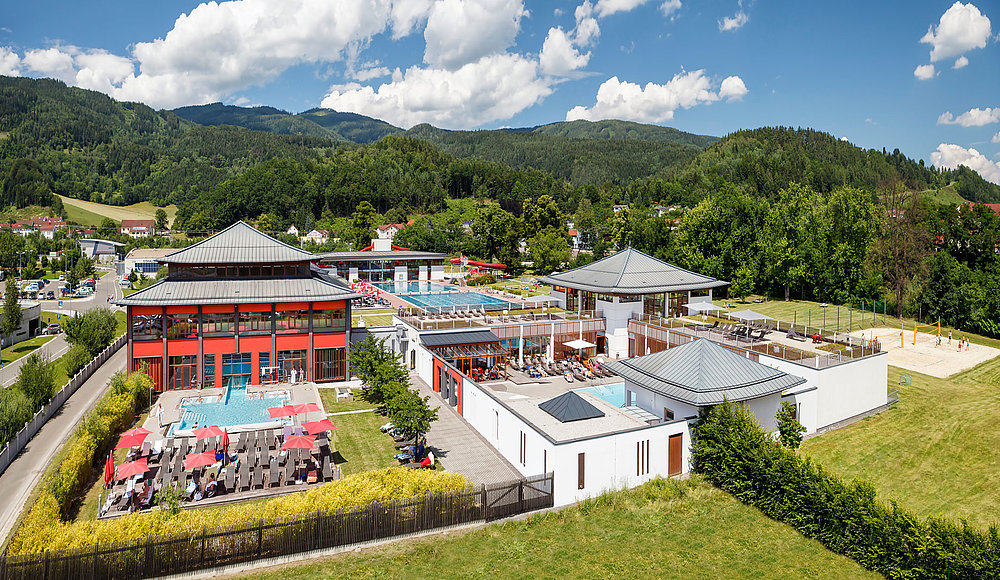 Rooftop sun terraces
Guests to the sauna area can enjoy a fantastic view over the whole of the Asia Spa Leoben's facilities from the two rooftop terraces. The fresh air helps you to recharge your batteries and to build up your energy for the next sauna session.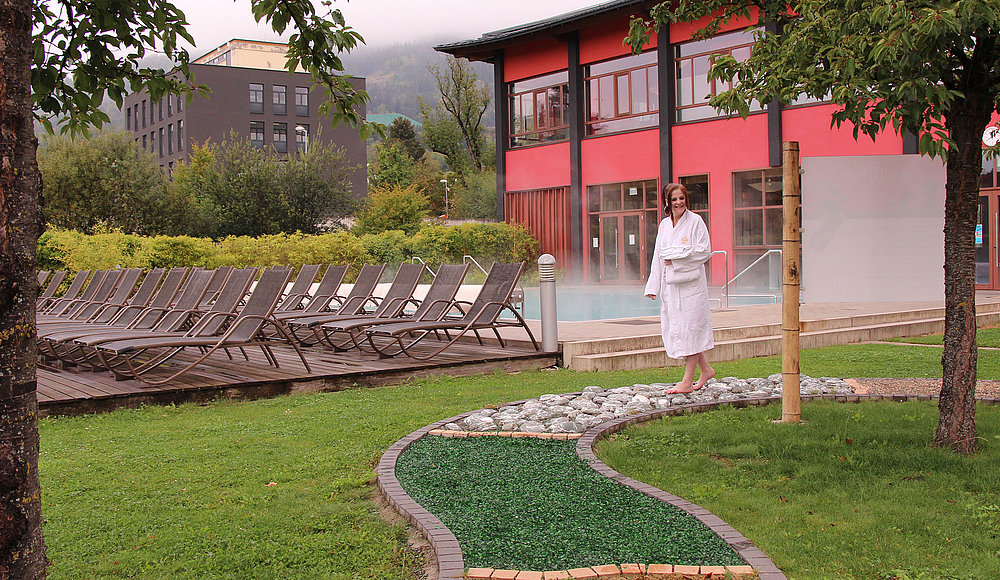 Barefoot path
A walk along the barefoot path will stimulate your senses and provide a wonderful foot massage. Our barefoot path is about 40 meters long and starts near the brine bath.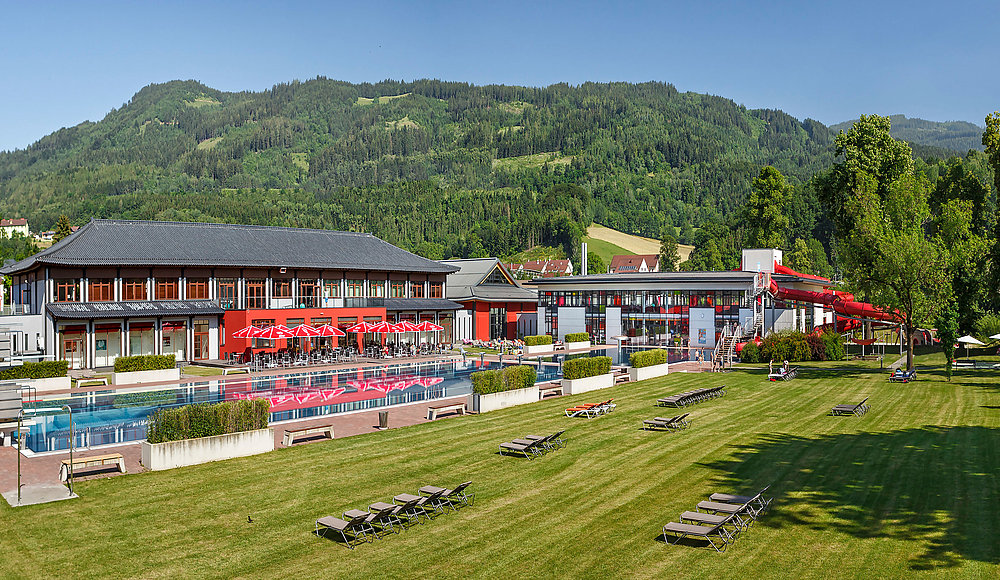 Sunbathing Lawn
Spread out your towel, delve into a book, solve some puzzles or simply close your eyes and relax – the extensive sun lawn and relaxation areas invite you to do just that. A well-tended lawn with secluded corners and shady spots for hot summer days gets you in the holiday mood and entices sun worshippers to linger for a while.