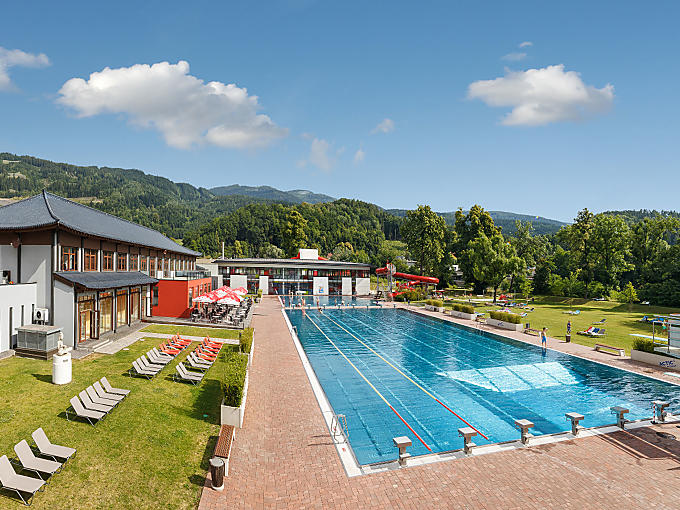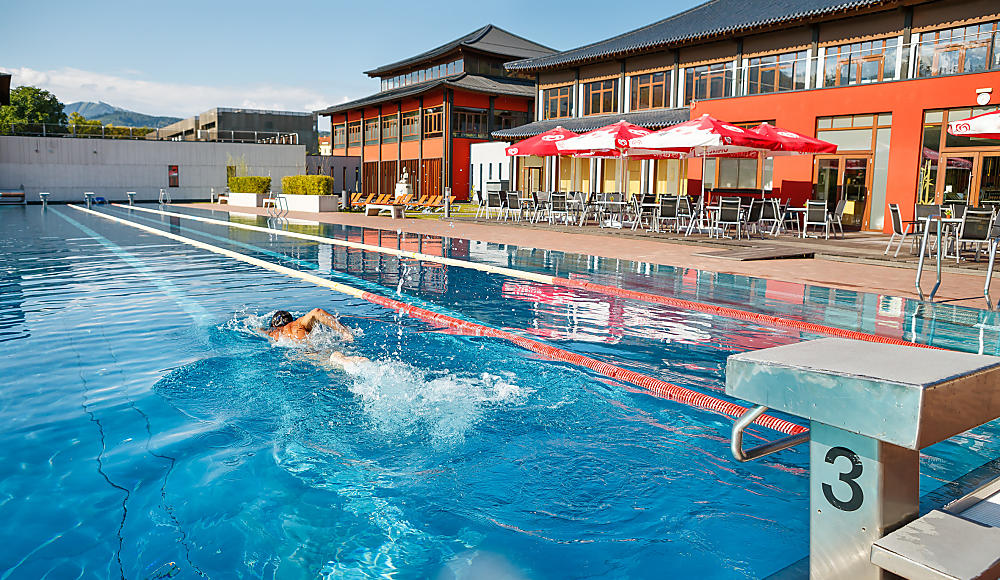 Sports Pool
max. water depth 190cm - water temperature 25 °C.
Swimmers can cool off or exercise to their heart's content in our sports pool, where they can swim 50-metre lengths in eight lanes. So nothing stands in the way of practising various swimming techniques, ranging from front crawl, breaststroke or backstroke.
Tip: The sports pool is heated up to 25°C! As a result, it provides optimum conditions for swimmers, even in cooler weather.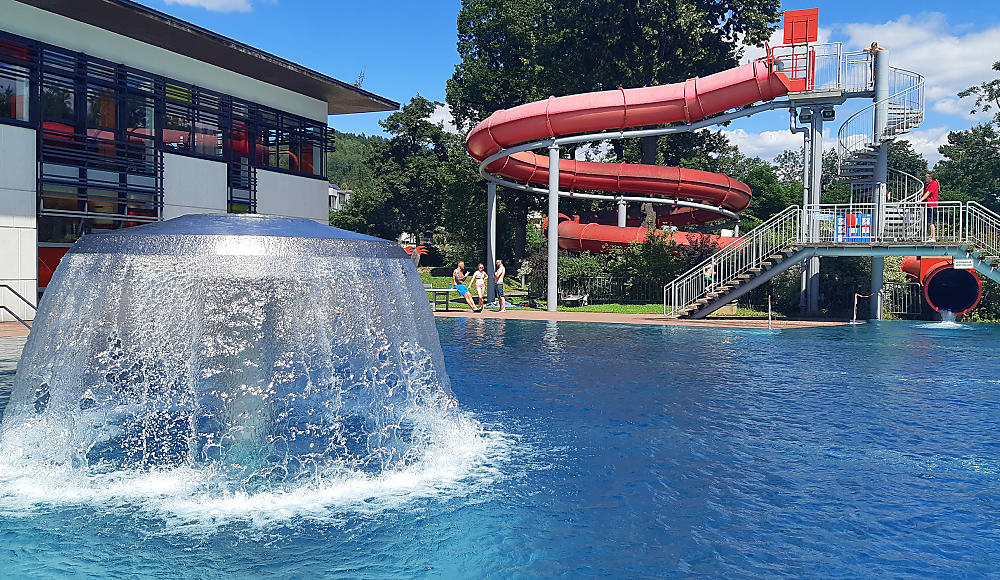 Leisure Pool
max. water depth 120 cm - water temperature 25 °C
In the hot summer months, it is hard to resist a refreshing dip in the outdoor pool with its total surface area of around 570 m². The mushroom waterfall and outdoor slide ensure that those, who love having fun in the water, get their money's worth.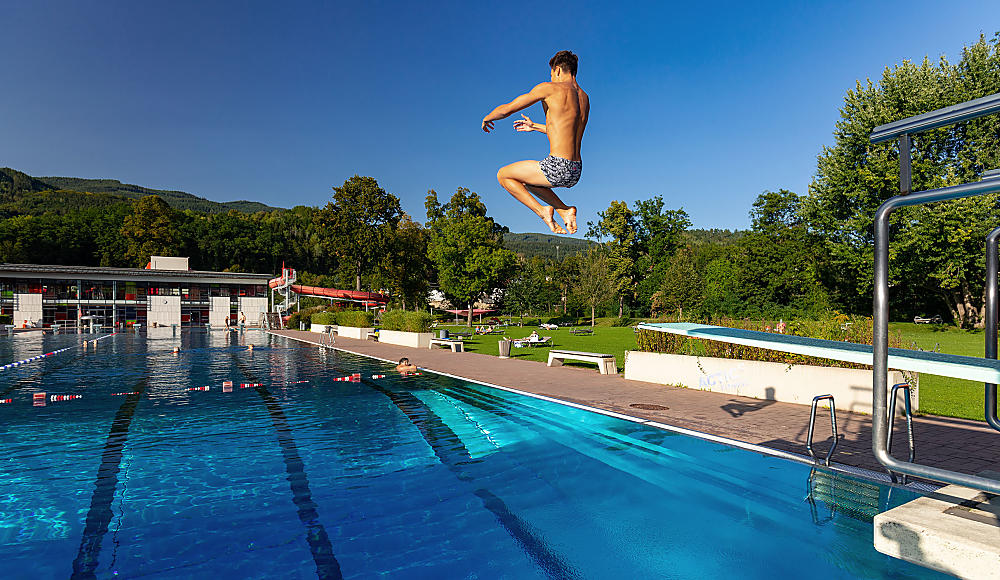 Diving Tower
Particularly brave guests can venture up to the sports pool's 3-metre diving platform to practice head jumps, somersaults, twists and other artistic dives.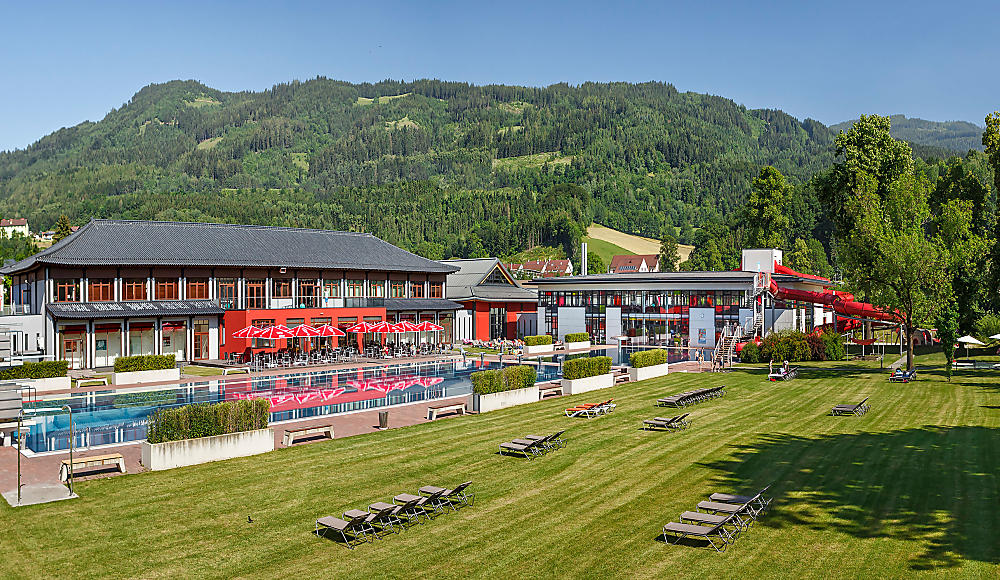 Sunbathing Lawn
Spread out your towel, delve into a book, solve some puzzles or simply close your eyes and relax – the extensive sun lawn and relaxation areas invite you to do just that. A well-tended lawn with secluded corners and shady spots for hot summer days gets you in the holiday mood and entices sun worshippers to linger for a while.