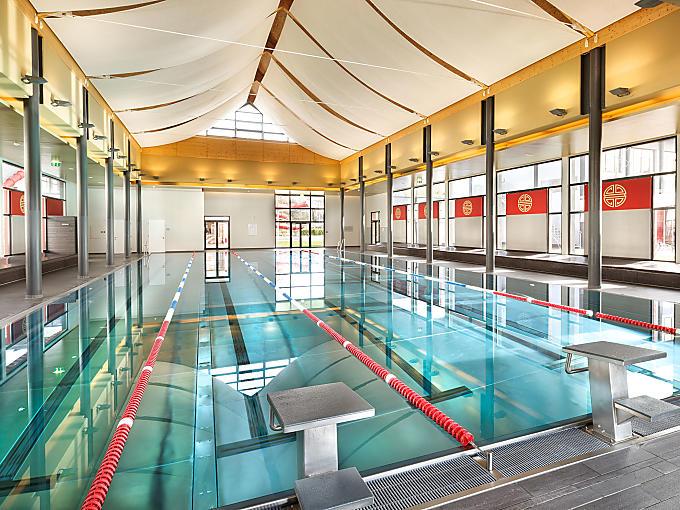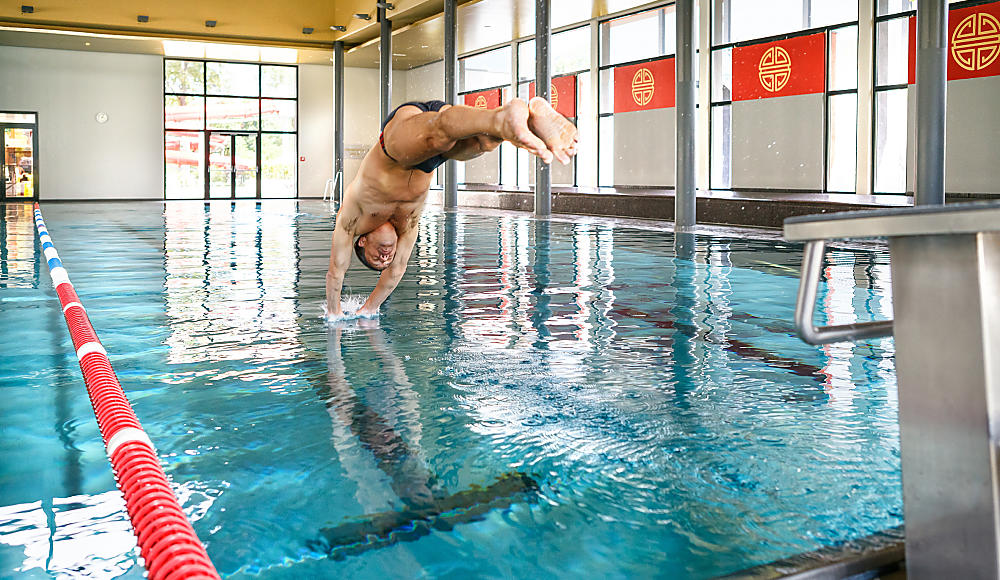 Indoor Sports Pool
max. water depth: 180 cm - water temperature: 27 °C
The indoor sports pool boasts five lanes and since it has a length of 25 metres, it is perfect for ambitious swimmers.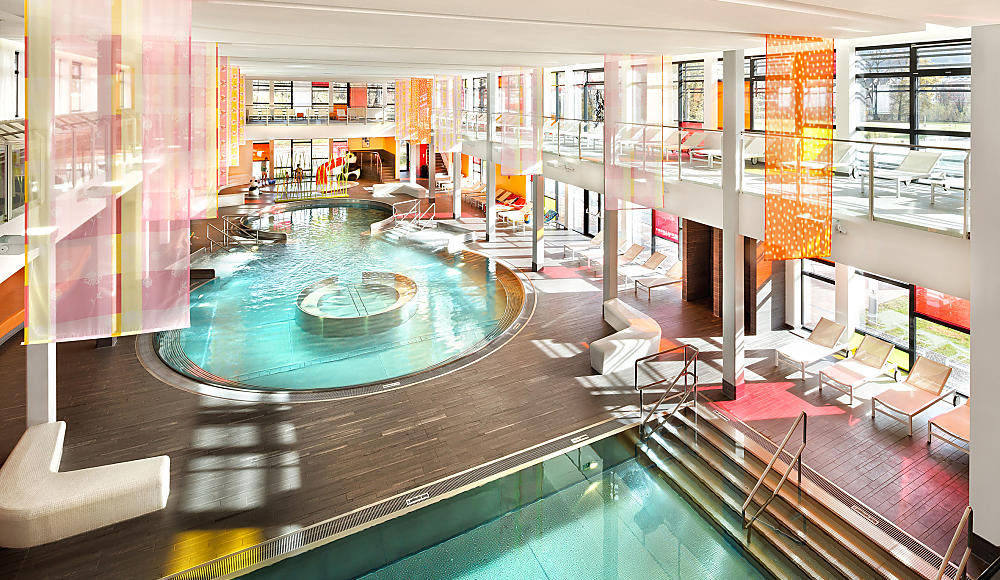 Adventure pool
max. water depth: 125 cm - water temperature: 32-33,5 °C
The spacious adventure pool has a total water surface area of approx. 150m². Enjoy the relaxing underwater massages on the bubble loungers and try out our whirlpool with massage jets, which are turned on at varying intervals. If you are looking for a bit more "action", just try out the fun white-water channel.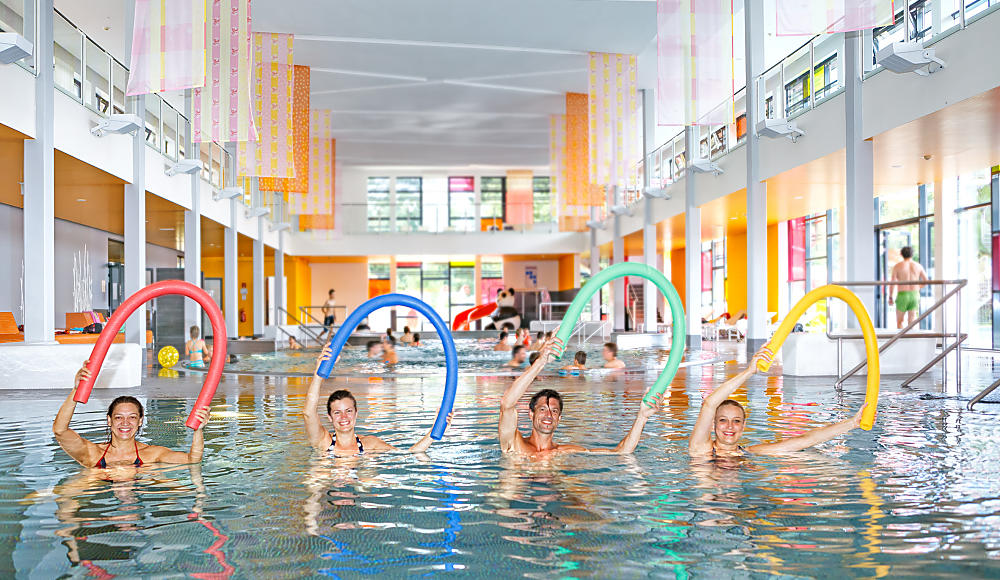 Learning Pool
max. water depth: 100 cm - water temperature: 32-33,5 °C
Only practice makes perfect! With a water surface area of 65m², the teaching pool provides beginners the perfect conditions to improve their swimming skills and feel at ease in the water.