Comfort room
from 1-2 persons
Indulge a breeze of fresh air on your balcony and enjoy the view of the surrounding rooftops of our charming small town. Price incl. free use of the Asia Spa Leoben.


COMPLETE ROOM FACILITIES


Bathtub or walk-in shower, Twin bed, Bathroom, Balcony, Shower cap, Floor-to-ceiling windows, Minibar, Hairdryer, Smoke detector, Bathrobe, Coffee machine, Crib on request, Wireless Connect,
Basin, Self controlled heating, Shower or combined shower/tub, Telephone, Full size mirror, 230 AC, Safe, Working table, Accessible rooms available, Shaving/Beauty mirror, Rooms connected through a door, Satellite TV
price starting from 135,00 €
per room incl. breakfast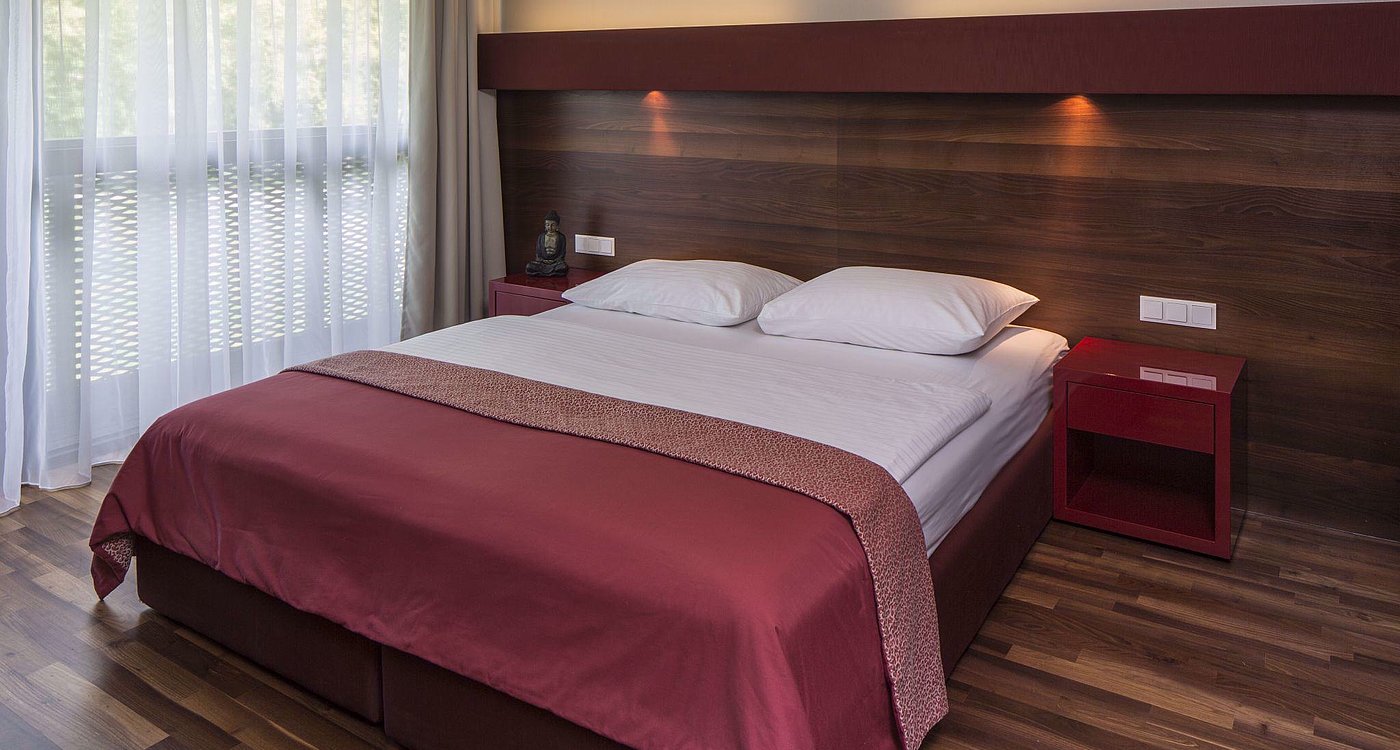 What our guests say
The staff was very friendly and helpful. Our room was very comfortable and clean. The breakfast buffet was plentiful and it tasted delicious. The dinner was exceptional. We really enjoyed our stay there.
Great wellness Hotel, located at Leoben which is a small but nice town. Nice rooms and excellent food- breakfast as well as dinner. Direct connection to the Asia Spa which offers several opportunities for swimming, sauna, etc.
We already enjoied a second time in this very nice hotel in Austria. This time the son of my girl friend joined us, His demand for gluten-free meals was brought to a new level of careness, which made this vacation even more relaxing than experienced ever before.
103 rooms with a feel-good atmosphere
103 rooms with a feel-good atmosphere
WARM COLOURS, A TOUCH OF FENG SHUI AND VIEWS OVER THE GREENERY OR THE CITY.